Dr. Yousef Al-Mozaini, an Arab businessman, wanted visitors to be able to bring back a sweet, beautiful memory from Madinah.
He approached us to design a visual identity system for a new premium dates company, Nakheel Alya.
Designing for startups meant infinite possibilities. We were elated to have a blank slate and set out to create a comprehensive identity and packaging design system.
The integrity of the brand is rooted in its association with the lush Al-Alya district in Madinah, Saudi Arabia. With that as our north star, we began to think of meaningful ways for the brand to leave an impression.
While Madinah is known for its heritage, our client was seeking to present his new product through a modern lens.
We chose an identity that portrayed Arabesque sophistication infused with minimalism. This allowed the brand to tell a story of the city's meaningful past and visionary future.
We merged the 14 century-old Islamic patterns found in the landmark Masjid Nabawi with birds-eye views of date palms, to arrive at a signature mark.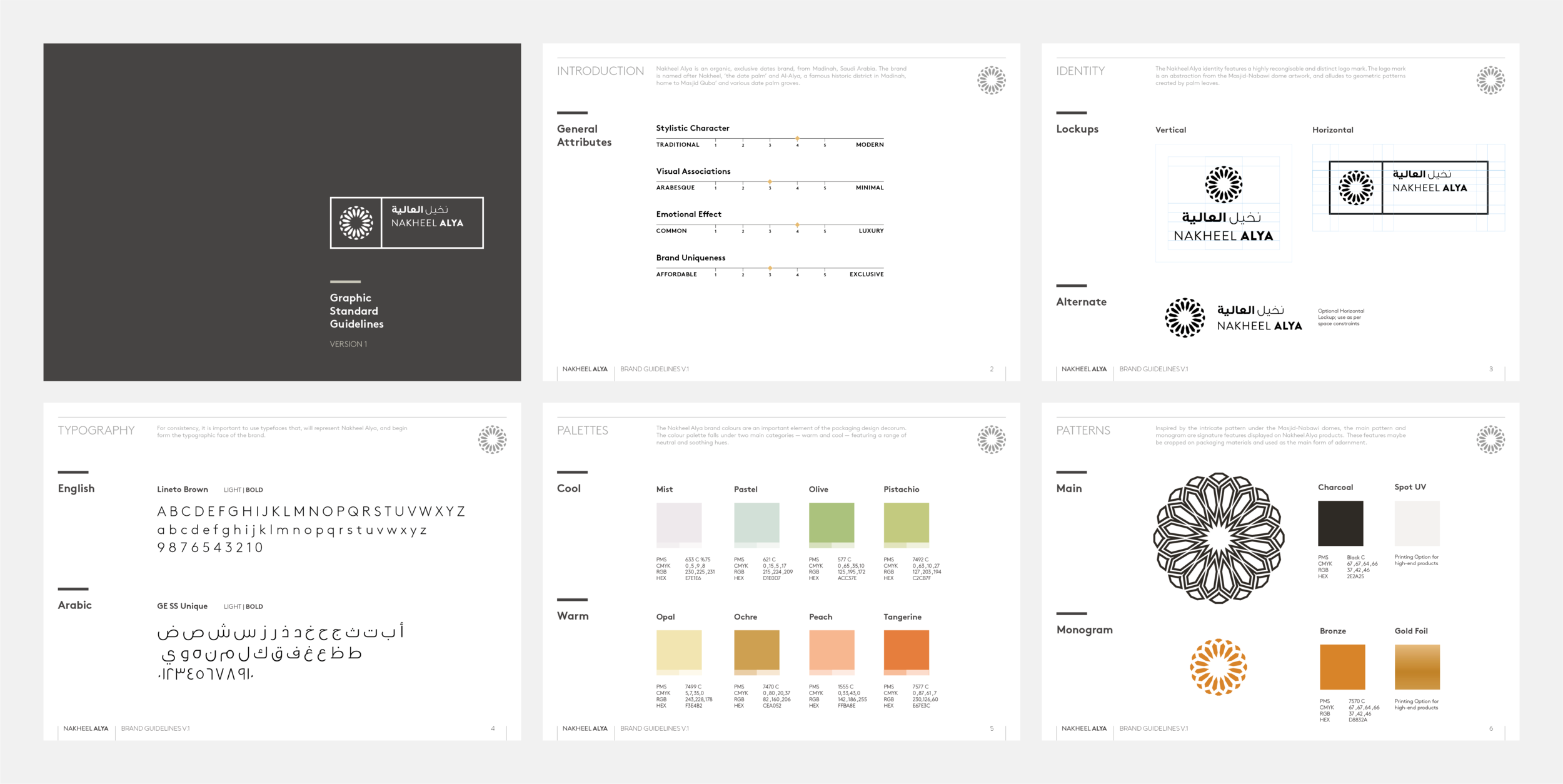 We built a cohesive system around the brand's vision — one that was easily applicable across a multitude of offerings, yet carried a distinguishing mark of excellence.
The Result?
A range of products that fills the void for mid-range, luxury gifts from Madinah.
As Nakheel Alya grows to meet evolving customer needs, we continue to work closely to broaden their portfolio range of date products under a cohesive brand umbrella.
Today, the brand has achieved international success and is quickly becoming a choice gift for locals and foreigners.