Pilgrims' Stories from the Malay World to Makkah
Earlier this year, Rehla Design collaborated with Gallagher & Associates Asia to develop exhibition graphics for a temporary exhibition at the Malay Heritage Centre, located in Singapore.
Titled Undangan ke Baitullah: Pilgrims' Stories from the Malay World to Makkah, the exhibition highlights the historical significance of Singapore's Kampong Glam as a key port of call for South-East Asian Muslims to travel to Makkah. Artefacts, specimens and narratives are displayed to recount the arduous journeys undertaken between the late 19th century and mid 20th century.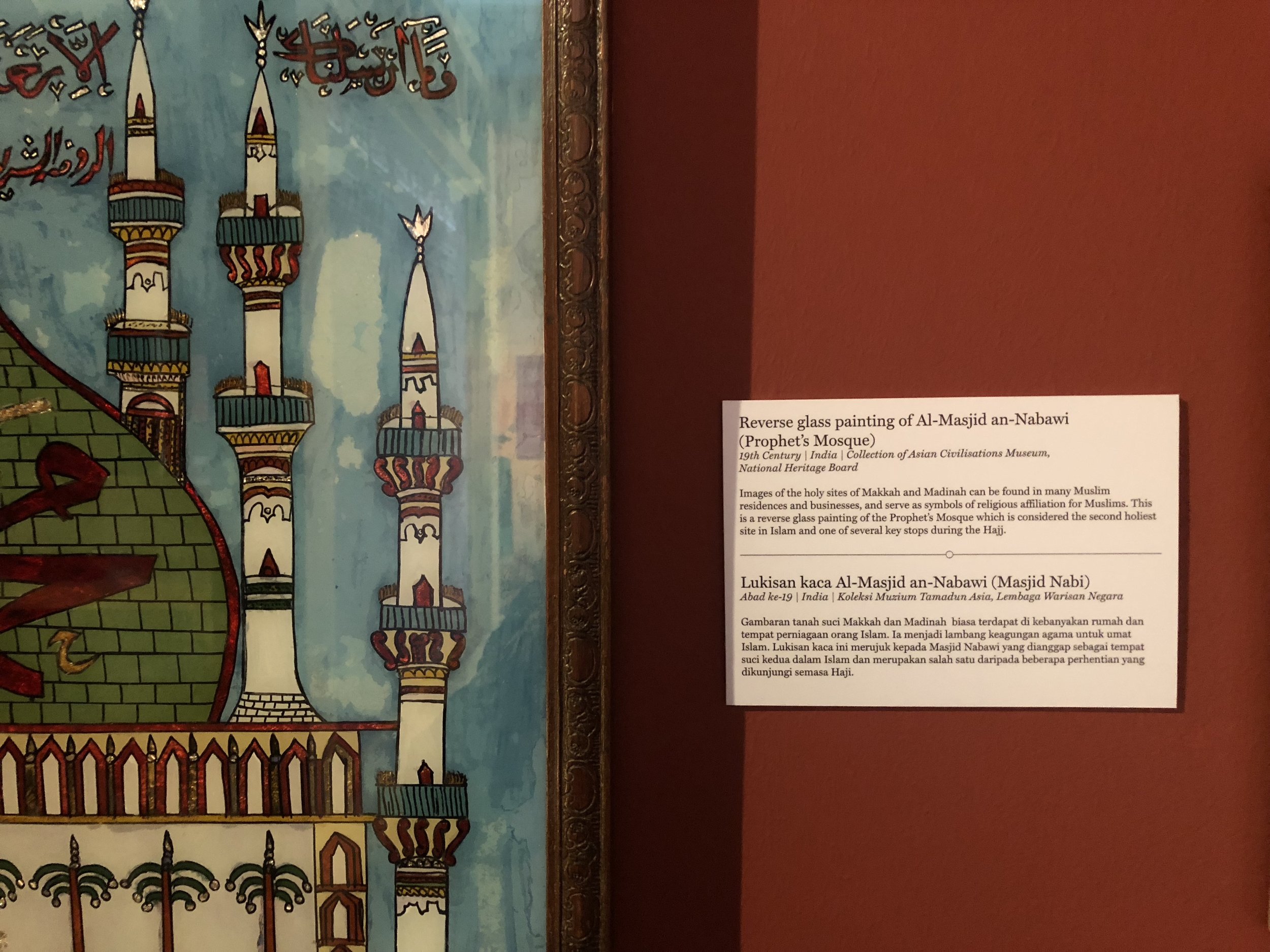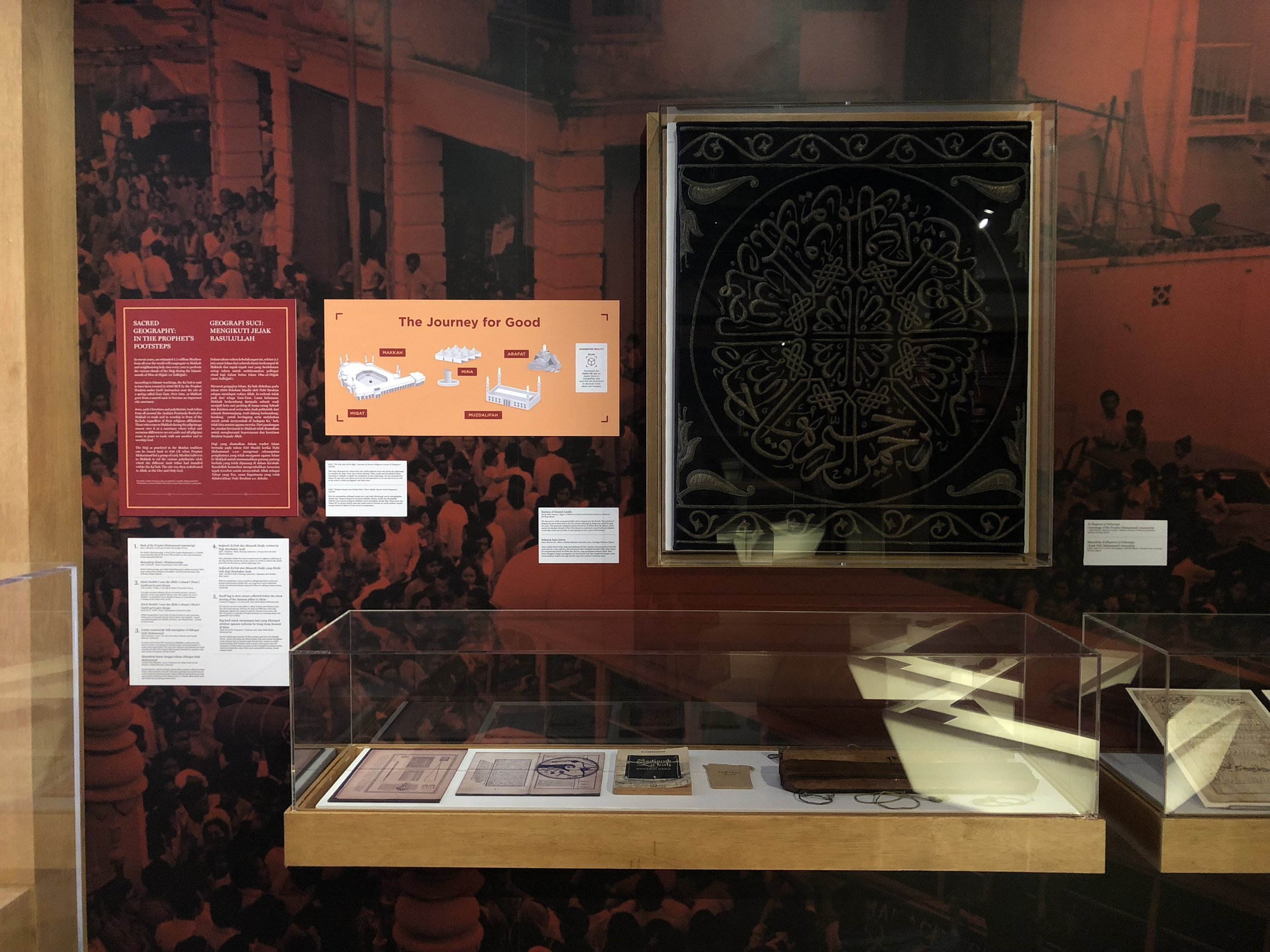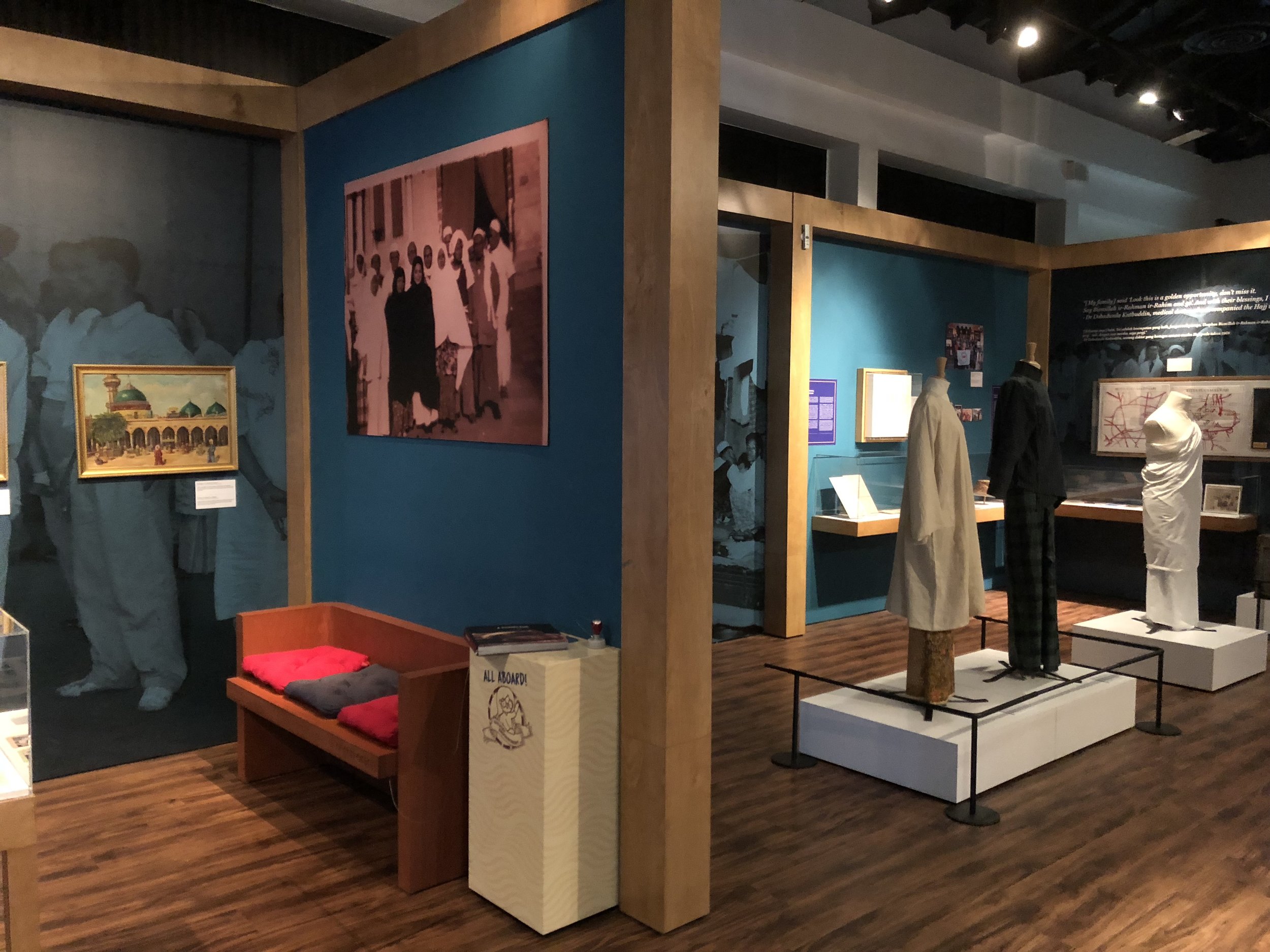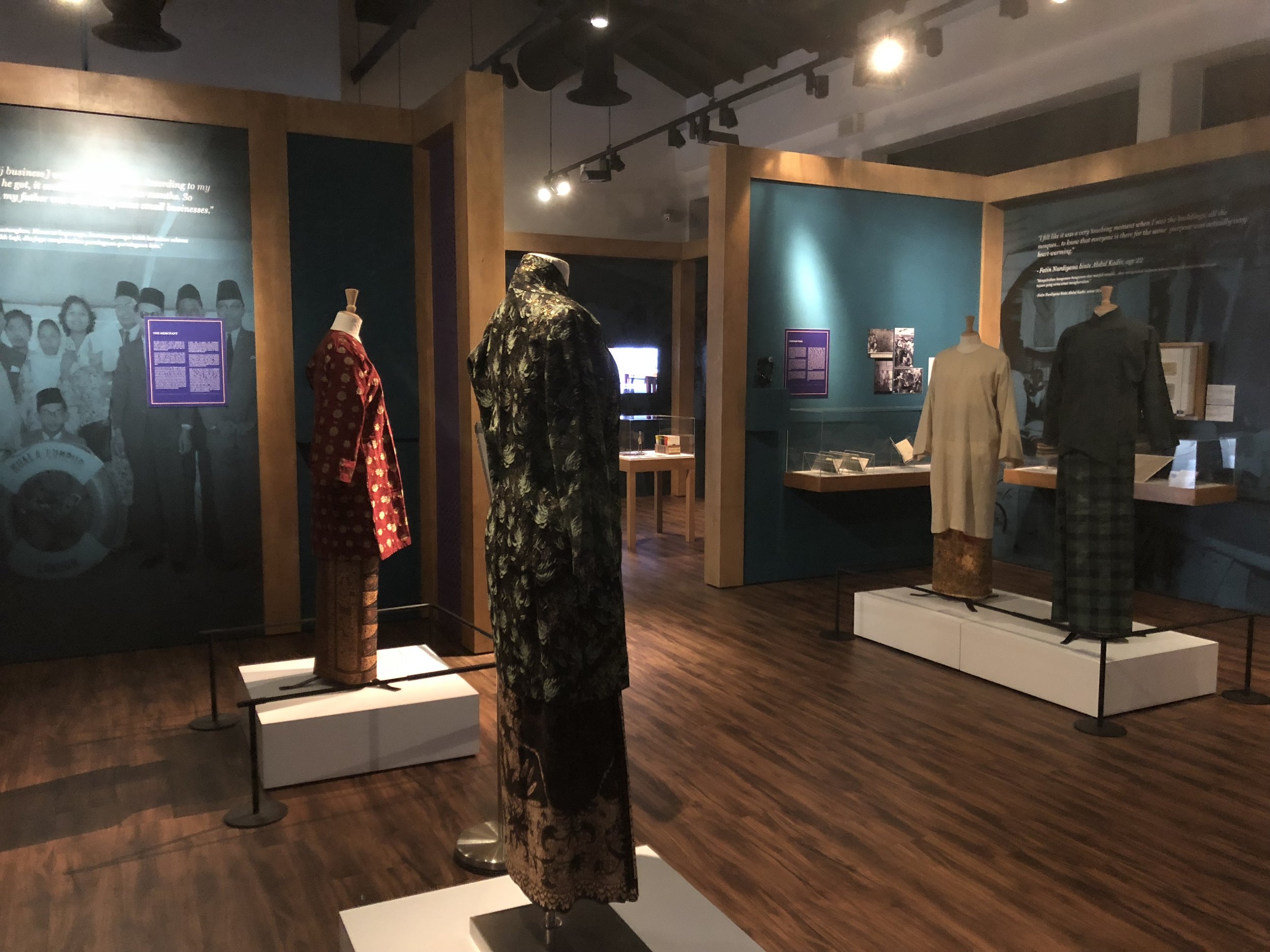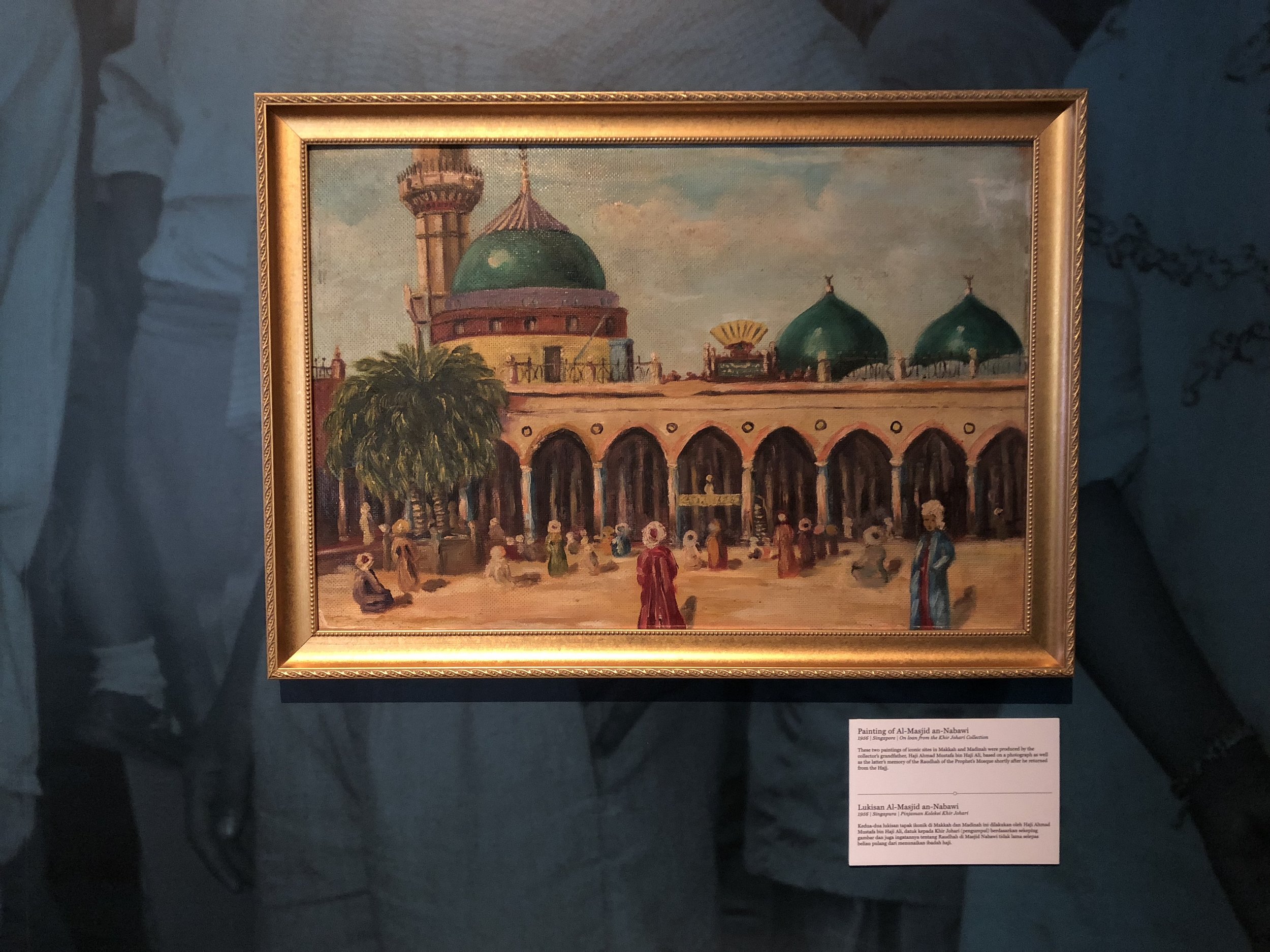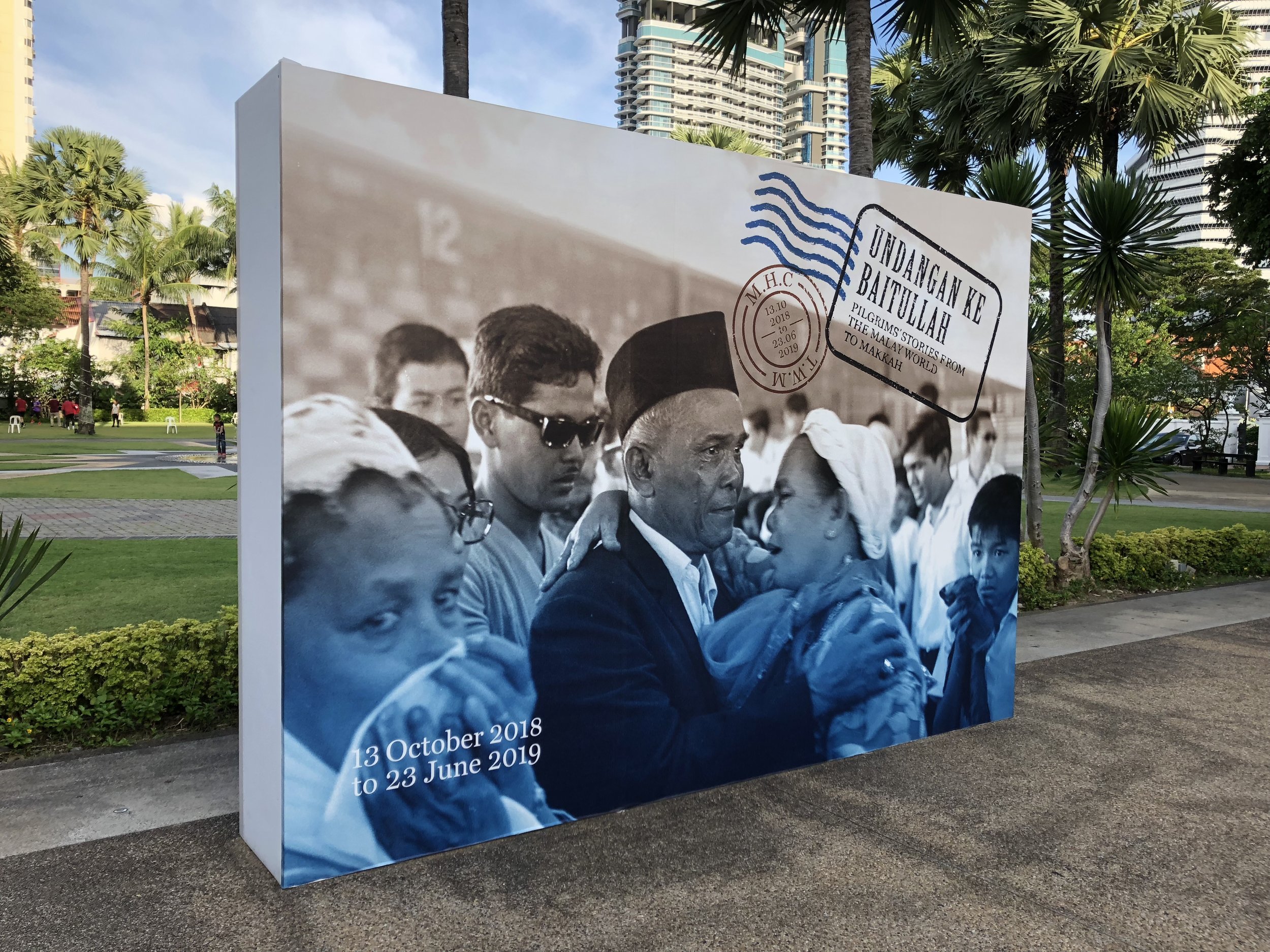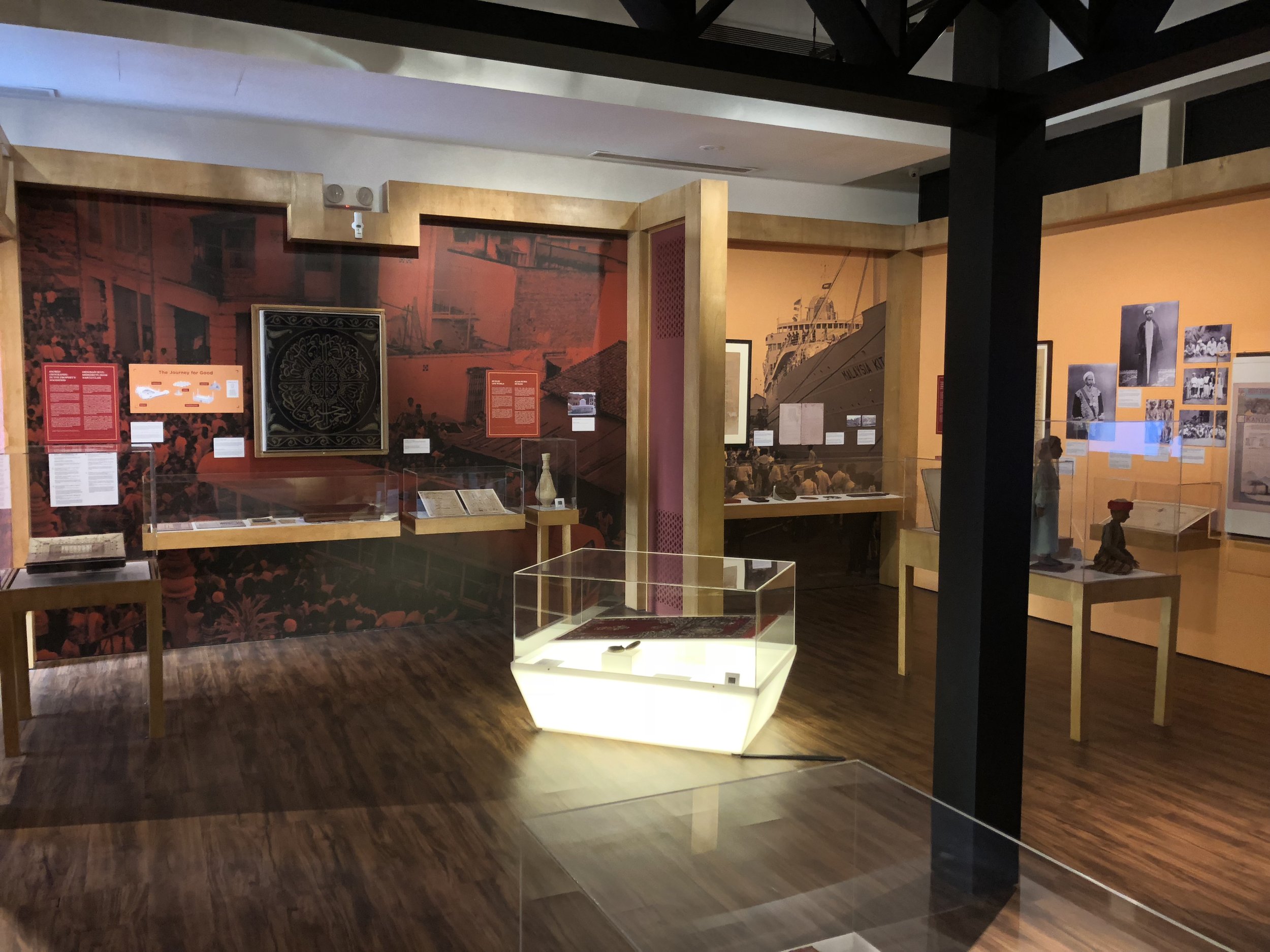 We developed large-scale environmental graphics, illustrations and panel layouts, taking into account the various artefacts and specimens on display. We worked closely with Gallagher & Associates Asia to design visual content to suit the visitor flow throughout the different zones. Our ultimate aim was to allow visitors to learn from personal accounts of pilgrims who have undertaken the Hajj.
Suhaili Osman, curator of the Malay Heritage Centre, explained the significance of this exhibit through the following press release statement: "With Southeast Asia being home to the world's largest population of Muslims, the practice of the Hajj has had a definite impact on the development of societies in the region, as pilgrims move between countries and exchange ideas and cultures along the way. By sharing stories of the Hajj, our exhibition hopes to provide visitors with another layer of understanding of Singapore, and our links to neighbours in the region and the rest of the world over the larger course of history."
The exhibition runs between 13 October 2018 to 23 June 2019, at the Malay Heritage Centre in Singapore, and is free to the public. Don't miss the chance to visit this exciting exhibit and relive the journey through the eyes of history!